If you want your company to be successful with B2B marketing, you must invest in digital marketing today.

However, how do you successfully capture your target audience through online B2B marketing? This article will provide you with more knowledge.
What Is B2B Marketing?
B2B marketing is a short term for business-to-business marketing and refers to marketing from businesses to businesses. B2C is an abbreviation for business-to-consumer marketing, which is marketing from businesses to consumers.
As previously stated, the goal of B2B marketing is to generate more leads. This can be accomplished through both online and offline marketing efforts.
In light of the growing popularity of social and digital media, as well as the fact that many people are spending more and more time online, you as a company must move with your current and potential customers and invest heavily in being present online.
Today, companies' offline B2B activities are also very limited.
The decision-making process in B2B marketing differs from the decision-making process in B2C marketing in that it typically involves several people, that you are frequently looking for solutions that last longer, and that the process is significantly longer in terms of time from the company's first interaction until it converts.
Just as you and your company have a marketing budget for what you can spend on marketing, the companies or organisations you want to reach out to have a marketing budget as well. Typically, the emphasis is on ensuring that costs do not exceed the budgeted amount.
There are numerous digital marketing methods, some of which are better suited to one industry than others.
As a result, you must tailor your strategy and associated activities to the industry you are in.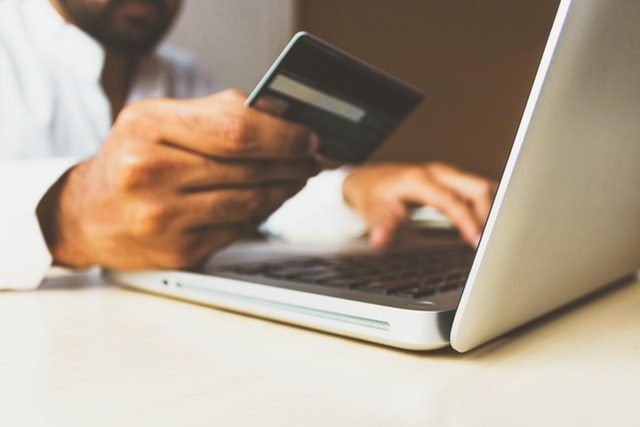 Determine Your Company's Position Before Implementing A B2B Strategy
Before you embark on the big B2B marketing adventure, you must first determine your brand position. What does your company's brand say about you, or vice versa? It is critical to be at eye level with the customer and understand how your brand is perceived through this.
As a result, you can develop some concrete brand positioning that your company, team, and customers must help implement and believe in, and this is where the marketing strategy comes into play.

Define Your Target Audience
Segmentation is an essential component of your B2B marketing strategy. This is because the better you understand who you want to target, the better you can design tailored digital marketing efforts, increasing the likelihood of reaching these customers.
A number of parameters should be considered during the segmentation process. Geographic location, demographics, purchasing behaviour, and purchasing needs are examples of these.
You can also segment by other points that are important to you. When it comes to geography, you should think about where your customers are. Are they near or far from your current location? If they are too far away, logistical issues may arise, and you must be aware of them.
In terms of demographics, you should consider the industry in which your customers work. The size of your customers also influences how much you can standardise your products or services.
By defining the industry you want to target, you can get an idea of what those customers can do with your product and, as a result, what you need to do to reach them.

It is a good idea to think through the buying process when it comes to purchasing behaviour. Are the customers loyal enough to give you the opportunity to work with them again? How difficult is it to persuade them to buy from you?
It will also be beneficial to investigate whether the customer is already taking advantage of what you have to offer. If they do, they will most likely be more difficult to persuade than if you are bringing something entirely new to the table.
When it comes to the customer's shopping needs, you should consider what those needs are. Do they prioritise price, quality, dependability, or something else entirely? There will be a difference in this depending on whether the company is brand new or well-established.

Make A Competitor Analysis & Fine-tune Your B2B Marketing

It is critical to understand who your competitors are. What makes you unique in comparison to them? What makes you unique and why should the customer choose you? Investigate the market to see what other businesses have done. It is also easier to conduct a competitor analysis this way.
How do your competitors market to their target audience? What you should look for in particular when examining the competitor is:

The products and services provided by competitors.

The competitor's sales strategies and the results they achieve.

The marketing content of competitors and their social media presence.
You can use various analysis methods here to gain a better understanding of the market before engaging in B2B marketing. You can, for example, conduct a SWOT analysis, which is a useful analysis tool for determining your specific business situation.
Effective Marketing Channels For B2B Marketing
LinkedIn and Google are two B2B marketing channels that we recommend. With a LinkedIn company profile, you can position your company in front of both current and potential customers.
The benefit of LinkedIn is that it contains a large number of decision makers, whom you can thus reach. As a result, LinkedIn serves as an obvious sales channel.

Furthermore, LinkedIn allows businesses to use their employees as brand ambassadors, spreading the company's messages. Employees, for example, can share your company's posts.
LinkedIn is an effective B2B marketing channel because it allows you to create relevant content that is tailored to your target audience. It is critical that your content does not create noise but rather enriches the customer, for example, by providing tips that they are interested in reading about.
Google is a natural channel for B2B marketing. It is possible to advertise here and thus gain visibility on the search engine. You can advertise based on the user's intentions using Google advertising.
This is accomplished specifically through keyword targeting, in which you determine which keywords you want to appear on search engines. The benefit of Google advertising is that you only pay per click, so you will only pay for exposure that leads to traffic to your company's website.
In addition to paid advertising, you can perform SEO optimisation through Google, which deals with the search engine's organic search results.
Here, you work on optimising your website based on the factors that Google considers when deciding which companies should appear high in Google search results. SEO also entails determining which keywords you want to appear on search engines. However, SEO is much more than that.
Good B2B Marketing Examples
There will always be differences between businesses, and what works in one place may not work in another. Here are some examples of B2B marketing at various companies that have gone extremely well.

Mailchimp – Digital Marketing
Mailchimp is a platform that allows you to automate most marketing services, such as mailing lists and customer campaigns. Mailchimp's website is simple to use and focuses solely on customer issues. The language focuses on the customer and how Mailchimp can help the customer achieve their goal: to grow their business.
This B2B marketing example is quite concrete, particularly in the context of digital marketing and related solutions. The site is short and precise in its capabilities, and it values the customer because it is able to tailor each piece of content to the customers' specific challenges.
Shopify – Content Marketing
Shopify is an e-commerce company that creates a wide range of web content. It is a platform for creating blogs, business courses, and community events. However, they have gained additional attention due to their podcast "Shopify masters: The ecommerce business and marketing podcast for ambitious entrepreneurs."

This podcast offers practical advice as well as inspirational stories from entrepreneurs about what it's like to use Shopify as a starting point for an online business. Giving away so much valuable, interesting content for free is an excellent example of effective B2B marketing, which should always provide value before attempting to extract it.

Do You Need Help With B2B Marketing?
At IBEX Media Group, we specialise in creating effective B2B marketing that is tailored to each customer's needs and produces visible results. We gladly offer a no-obligation conversation that will bring you one step closer to success in online marketing.
Furthermore, using a professional company and specialists who can pinpoint points on which you can promote the products or services you sell can be beneficial to your business. As previously stated, it is critical to understand which target group you want and need to reach, as well as how B2B marketing works.

As consultants, we have seen many instances where companies fail to recognize that they differ and require different initiatives depending on the industry. Some initiatives are better suited to specific industries than others, and this must be considered.
We understand B2B marketing from start to finish and would be delighted to assist you further in a collaboration. You are welcome to contact our digital marketing agency to learn more, or you can look through our previous cases to see a sample of the many other businesses we have assisted over the years.

If you are still unsure whether it is worthwhile to invest in B2B marketing resources, we can assure you that it is. It is an important aspect to include in marketing if the goal is to grow or increase traffic on your website and thus visibility on various keywords. We can assist you with this.
Why Get Started WIth B2B Marketing?
Using B2B marketing can be extremely beneficial in SEO optimization. It can be beneficial to invest time and energy in being visible online by being present online or being in the same places as the target group you are attempting to communicate with. This allows you to reach out to those who require your services at a low cost.
Regardless of which method you choose, it is critical for a company to keep an eye on the budget you have set aside. When it comes to B2B marketing, there are different methods for each industry.

This is something we keep in mind if you choose to work with IBEX, we understand that every industry is unique and necessitates a unique approach. When we begin a collaboration, we always have our customers with us throughout the entire process, and we always have them with us throughout the entire process.