In this digital age, social media has emerged as an indispensable tool for establishing brand identity, engaging with customers, and driving growth. In this article, we present Thailand's top 10 Social Media Agencies, each recognised for their innovative strategies, track record of success, and ability to adapt to the ever-evolving social media landscape. From established giants to rising stars, these agencies have proven their mettle in assisting businesses of all sizes and industries in Thailand to thrive in the digital sphere.
1. IBEX
We are incredibly proud to be able to call ourselves one of the top social media agencies in Thailand. We combine content strategy and video marketing to grow brands and lift sales. IBEX have a Premium Partner Badge, the highest status for a Facebook agency which officially sets us as one of the top Facebook marketing agencies worldwide.
Based in Bangkok, we work with some of the best brands in Asia, such as Sansiri, BMW, Minor Group, Isuzu, IHG and many more. Our clients see us as more than social media, as we cover so many areas of digital marketing. Our services include creating a clear and concise social media strategy, social media management, content creation and marketing and advertising. As well as media buy management and e-commerce / s-commerce.
So, if you are interested in working with IBEX, please contact us.
2. Friday Digital
Friday Digital is a digital marketing company based in Bangkok with a clear step-by-step procedure for producing high-quality content for social media. This includes: defining goals, researching the audience, creating a content calendar, creating engaging content and measuring results.
This allows business owners to focus on their strategy and growth whilst Friday Digital takes care of everything else. They have launched and managed over a thousand campaigns for the 50+ clients already on their books. With a smaller growing team of 10+, these are some great stats!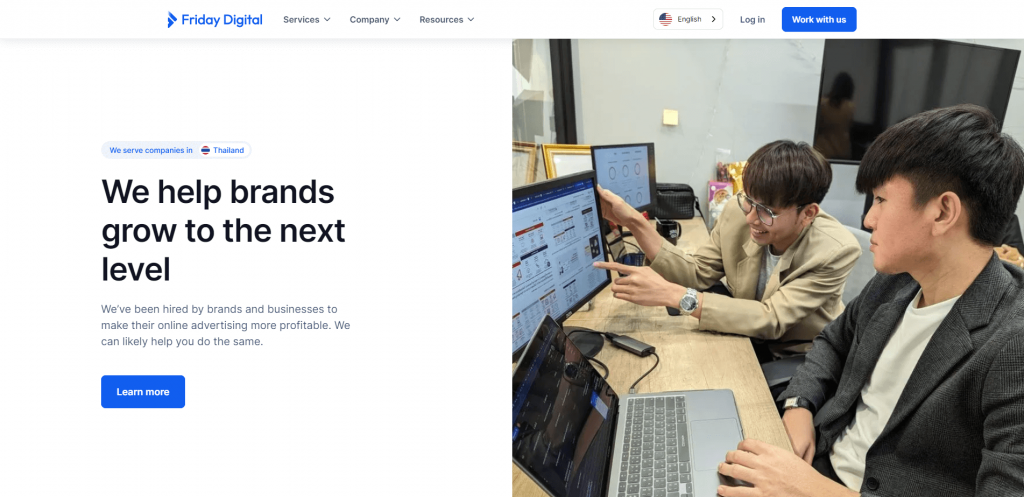 3. Asia Media Studio
Bangkok-based creative design agency, Asia Media Studio, are specialists in branding digital and print. Their content marketing, social media and social media advertising is driven by creating and promoting creative, eye-catching content with a solid strategy and support throughout the process.
With 12 years of experience in the field internationally and locally and 500+ clients who have helped creatively, you're in good hands with this agency. This is reflected in their roster of clients, such as Uniqlo, Minor Hotels, Canon, Nissan and many more.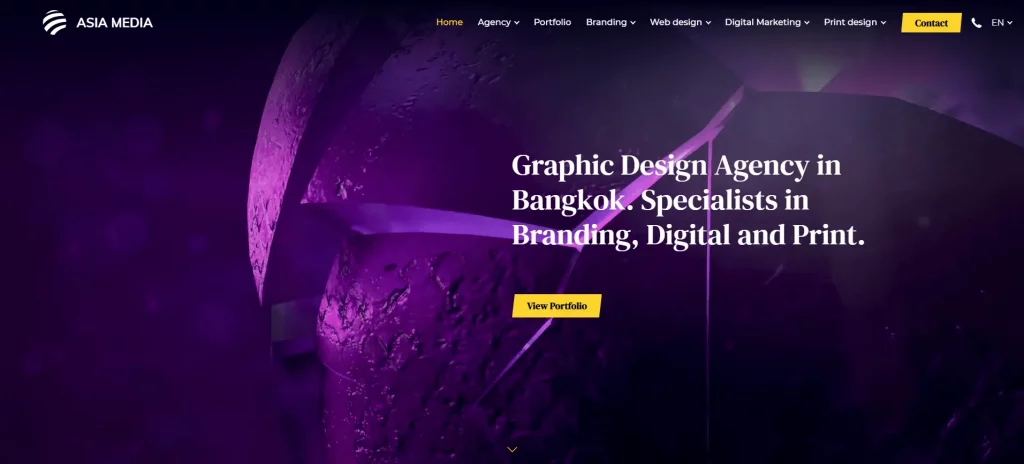 4. Move Ahead Media
Move Ahead Media (MAM) is a leading SEO and Digital Marketing firm operating in the UK, Australia, and Thailand since 2010. Born from the aspiration to deliver tailored SEO solutions, MAM has evolved into a results-driven digital agency, consistently delivering exceptional outcomes. 
In Thailand, they have offices in Bangkok and Phuket and have a unique approach as a holistic digital advertising agency. They aim to integrate your social media marketing strategy into your long-term online advertising campaign. Their services include content marketing, advertising, lead generation ads and dynamic targeting ads. With over a decade's experience, they know what they are doing.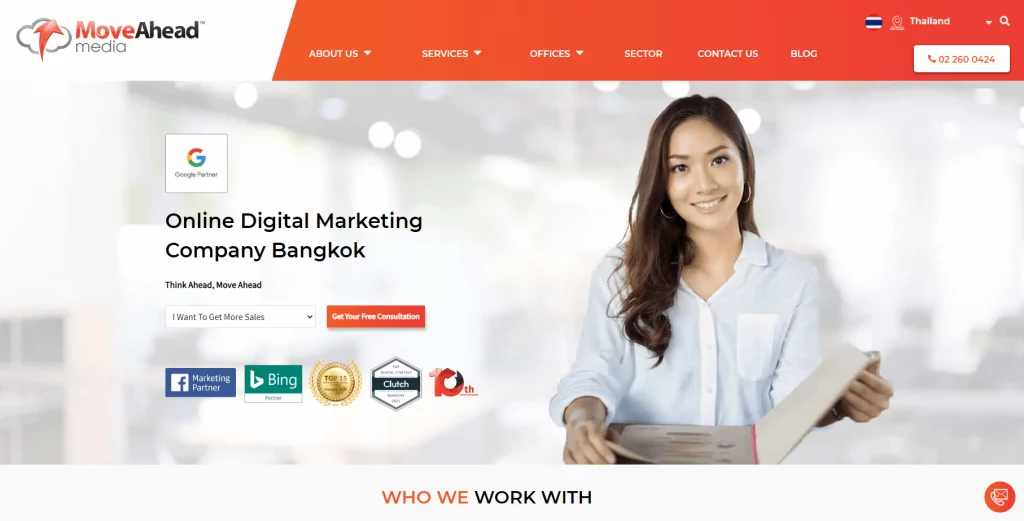 5.AP Digital Consultancy
Based in Bangkok, AP Digital is a leading Social Media Company that empowers local and global presence through powerful campaigns. Leveraging Social Media's precision targeting capabilities, they specialise in Facebook, Instagram, LinkedIn, and other platforms. 
Whether a new business or an established one, they tailor visually compelling and engaging content to reach the main target audience effectively. With extensive industry expertise, the team ensures results-driven Social Media campaigns that deliver real impact. They focus on research, ads and reporting and have some impressive clients such as Banyan Tree Residences Bangkok, Intercontinental Koh Samui Resort, Clarins and many more.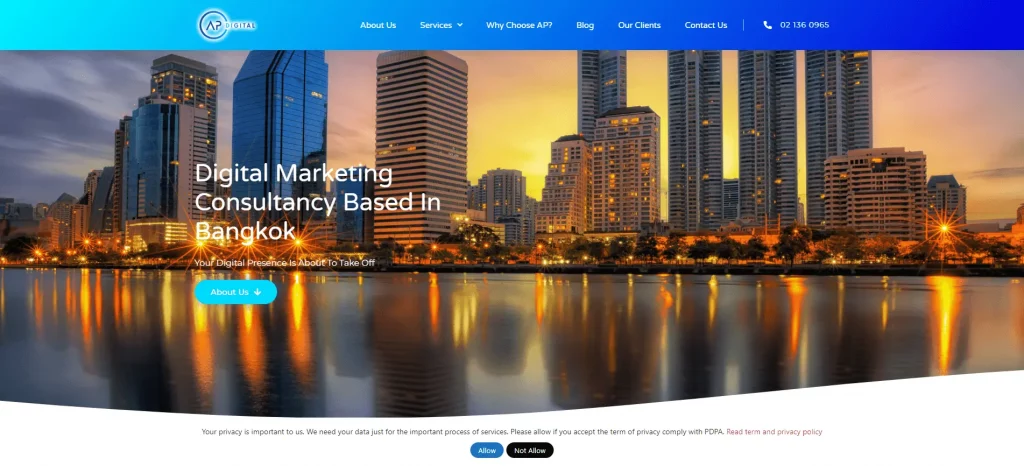 6. Inspira Digital Agency
Another results-driven digital agency based in Bangkok is Inspira, established in 2015 by a team of advertising and digital marketing enthusiasts driven by a commitment to empowering businesses online. Their social media focus is on increasing brand awareness, building client databases and boosting revenues. 
They leverage expertise in social media management and cutting-edge technology to connect you closely with your audience, generate qualified leads, and maintain customer engagement.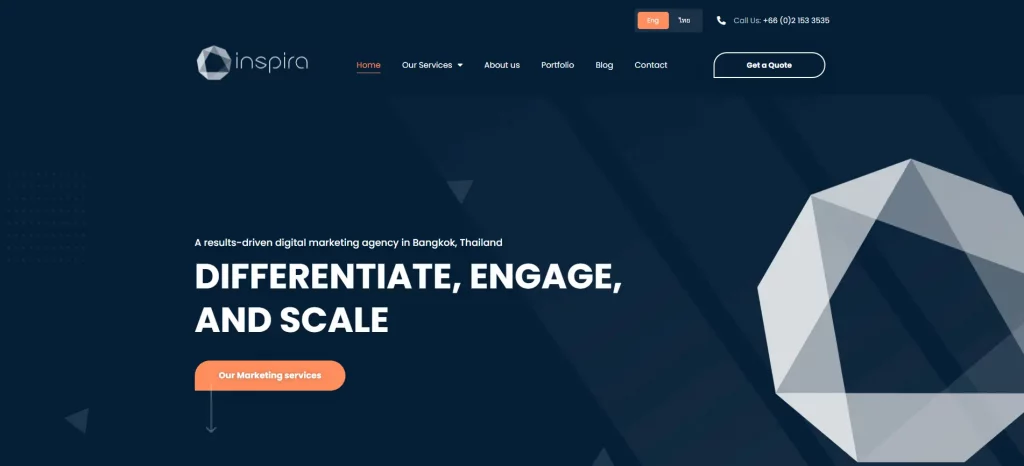 7. Marketing Ignite
Marketing Ignite, a results-driven social media agency in Bangkok, has successfully empowered numerous clients to enhance their social media strategy with swift growth, heightened traffic, and enhanced branding for businesses online.
Their customised social media services are designed and executed to align with your marketing and sales objectives, ensuring your company reaches its goals. They connect with your audience through prominent platforms such as Facebook, Instagram, LinkedIn, Twitter, Taboola, LINE, TikTok, and YouTube and foster meaningful interactions with organic content. They focus on brand awareness, engagement, traffic, conversions, and ranking. With an array of marketing awards, you're in safe hands with Marketing Ignite.
8.Knock Consulting
Knock Consulting is a digital agency and social media marketing company that combines creativity, practical strategy and a customer-first core value to drive the best results. And it works, as they have some seriously impressive stats with 40 million+ people reached and a 36% follower increase. 
They offer a comprehensive social media package which revolves around building brand awareness, improving brand sentiment, driving conversations, setting trends, and boosting sales. Their aim is to create long-term plans to engage audiences, crafting compelling brand stories and fostering brand loyalty to cultivate a dedicated following.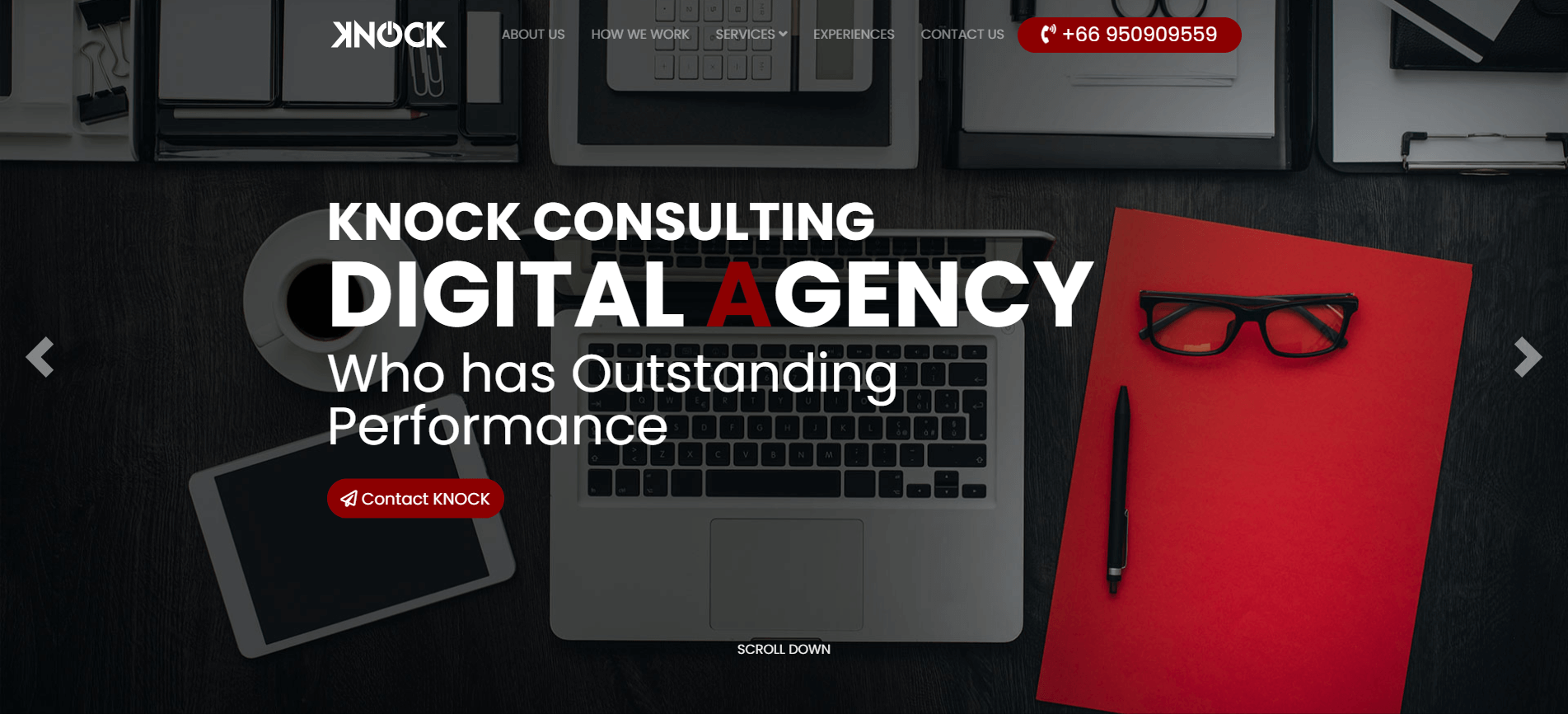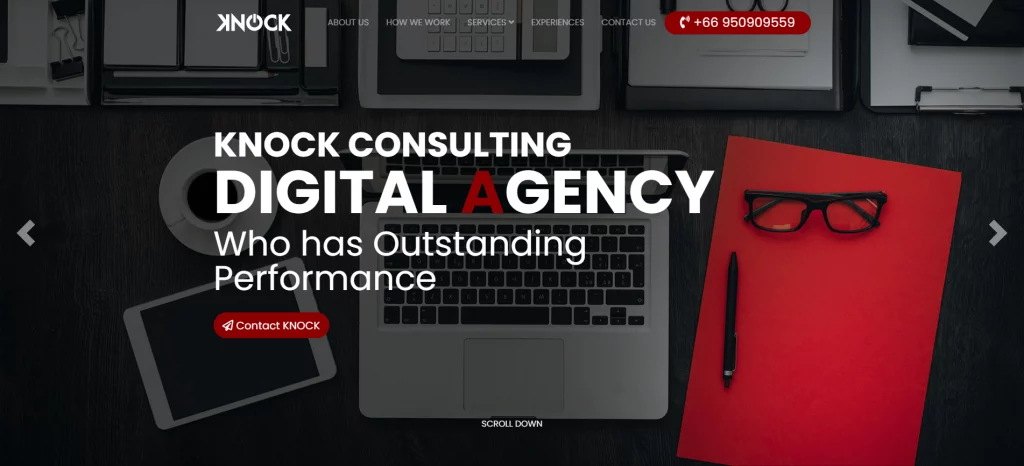 9. Convert Digital
Bangkok-based SME company, Covert Digital, offers an all-in-one package that delivers exceptional value at a minimal price. It focuses on sales, brand awareness, website traffic, and social media engagement. Their social media plans are strategically prepared, focusing on awareness, consideration, conversion and retention, as well as creative content creation. 
Using a market-based approach, their social media specialists employ structured A/B tests throughout each campaign to identify the top-performing audience, creative elements, text, and other factors akin to our practices with Google Ads. They have worked with some great clients such as Pullman Resorts, Park Hyatt, Holiday Inn, Singha and more.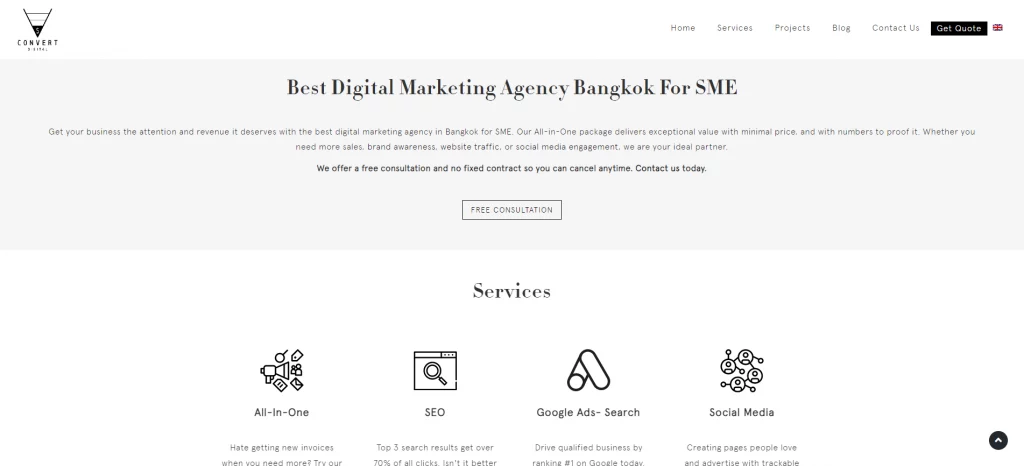 10. GO PR 
The Go PR team is an eclectic mix of graphic designers, geeks, analysts, content curators and marketers based in Bangkok that have managed campaigns for some of the biggest brands in Thailand. They offer a full range of services; social media audit, management, content creation, marketing and listening. 
They primarily make ROI-driven campaigns for Facebook, Instagram, Line, YouTube and LinkedIn but also offer their services for ANY platform or channel clients need. They have worked with high-end clients such as Rolex, Anantara, Amazing Thailand, Sketchers and more. Some impressive testimonials show that they have the ability to increase ROI by over 300%!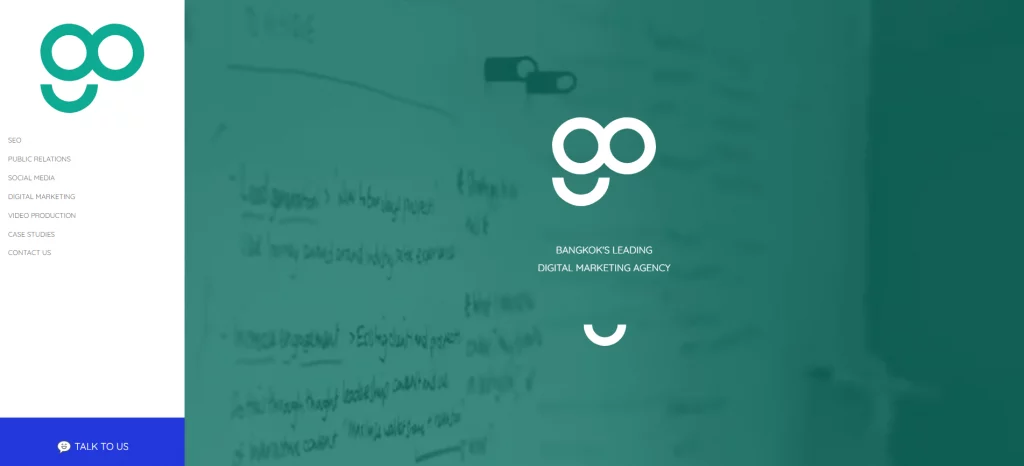 Why Hire One Of The Best Social Media Agencies?
As you've learned from this article, there are some top-tier social media agencies in Thailand offering unique services that will boost your brand and success. Numerous agencies may boast about their capabilities but often disappoint once you've committed to them, resulting in disappointing outcomes.
This is why you should work with one of the best social media agencies. While selecting the best agency may not always be the most cost-effective option, it is evident that going for the lowest price usually leads to unsatisfactory results.
Our top ten social media agencies have a diverse price range. Some will start at THB 20,000 per month, while others will start at THB 100,000 per month or higher! 
At IBEX, our pricing starts from THB 50,000/month, which we believe is fair considering the value and results we consistently deliver for our clients.
If you are interested in collaborating with us and wish to have a consultation with our team, contact us today!