What is Social Media?
We all use it, but what is social media? Simply, social media are platforms through which people can exchange content on a real-time basis. It may sound simple, but social media platforms create a rich environment for people to share ideas. And, by extension, companies can use social media for marketing themselves.

Social media users can not only share through words, but also through pictures, audio, and video files. And these are interactive channels, meaning that others can respond by commenting, sharing, or liking posts. Depending on platform, they may have some curation for extreme content such as violence or pornography. But in general, many consider them to be direct and unfiltered. Social media is then a form of communication with dialogues between friends and strangers. For companies, this means a direct link to consumers.
What are types of Social Media?
Some may think that all social media are the same, but they actually do have distinctive characteristics.
There are a few main categories: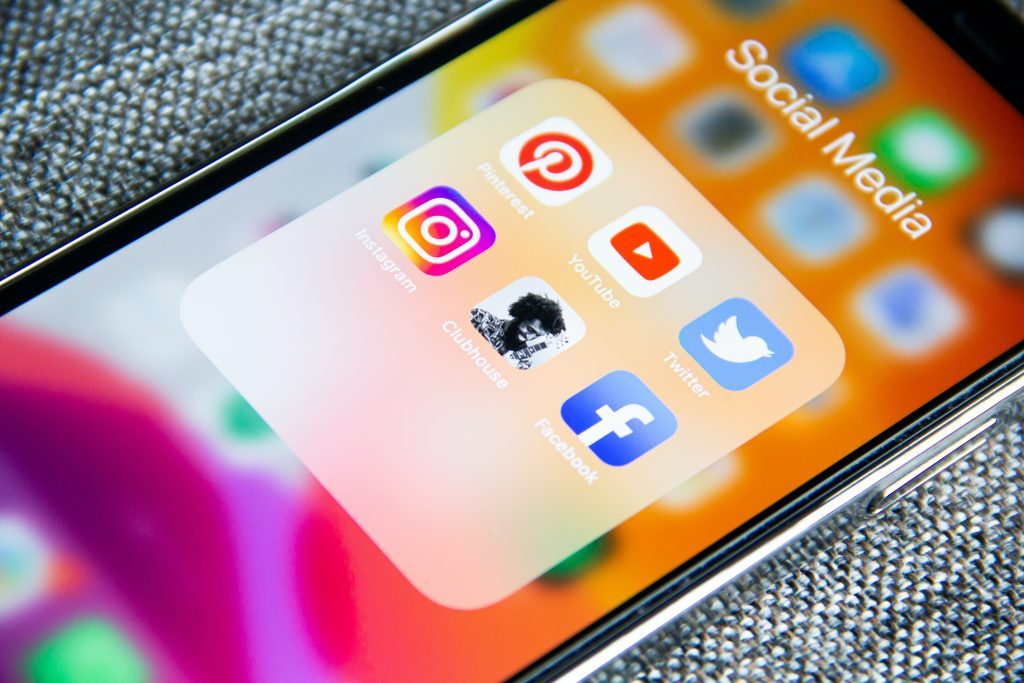 Social platforms
These are networks where people, well, socialize. Facebook is a prime example, where people and organizations create communities by becoming "friends" or following each other. Then they can express their ideas, share information, and comment on others' posts within their network. Twitter and LinkedIn are other examples.
Media platforms
While similar to social platforms, these focus on users expressing themselves through media, such as images and videos. Yes, you can share those on Facebook and Twitter, but social media platforms such as Instagram, YouTube, and TikTok are media centric.
Review platforms
Many people nowadays will refer to review platforms like TripAdvisor or Yelp for information about businesses by reading reviews. This platform also creates a forum for businesses to interact and respond to positive and negative comments about their product or service.
Which are the most popular social media channels in Thailand?
Thailand is renowned worldwide as having a population immersed in social media. According to a recent report, there are around 55 million social media users, or about 78% of the total population. And with these users spending an average of almost three hours a day across an average of ten social media accounts, businesses should take heed of social media marketing in Thailand.
The most popular social media channels in Thailand are:
YouTube
Facebook
LINE
Facebook Messenger
Instagram
Twitter
TikTok
Pinterest
WeChat
Twitch
Should you use social media for your business?
If the numbers in Thailand are anything to go by, businesses who are not engaged in social media are missing out on tremendous opportunities. The benefits are endless, but here are some of the major advantages to social media marketing for businesses:
Affordability. First, most companies must watch their budget. Social media platforms at their most basic are free. And a savvy marketer can make the most of social media without having to resort to spending on promoted posts or ads (although these too are affordable alternatives to traditional advertising).
Extensive reach. Social media platforms are by and large international. So now, a small clothing company in Thailand can sell their products to consumers in the US.
Increased brand awareness. With that extensive reach, companies can introduce their brand to a wider audience. A little over 80% people surveyed claimed they found out about new brands on Instagram.
Targeted reach. Just as your reach increases, you can also home in on specific demographics with social media by focusing on certain communities, smart use of hashtags, or paid ads.
Stay in front of consumers. By posting regularly and interacting with other users, you ensure your brand's spot in potential customers' feeds. This keeps you on the top of their mind, which is important, especially if they are about to make a purchase.
Increase web traffic. You could rely on searches to direct potential customers to your website. Or you can engage with your social media platform community and encourage them with interesting content and links to drive traffic to your site for a greater chance for sales.
Generate leads. With every connection you with on your social media account that is one more potential customer or sale. If your posts or content is interesting, you could encourage users to sign up for newsletters or notifications who you may otherwise not be able to reach.
Manage your reputation. Even companies without a social media account may have a social media presence. All it takes is one happy or, more likely, unhappy customer posting about you. With a social media strategy, you can respond to complements as well as address complaints. As this will be in a public platform, you can impress others with your professionalism and customer care in real time.
Real-time analytics. Most social media platforms offer business analytical tools to measure the impact of posts, ads, and various campaigns. So, in practically real-time, you can see how others are responding to your strategy, and if necessary, you can alter your plans accordingly.
BRING IN BUSINESS. Ultimately, your goal is most likely to generate more sales. If planned and executed properly, your social media strategy should grow your business with minimal cost.
How do I get started with Social Media marketing?
Are you ready to make the most of social media for your business? Here are the basic steps:
Decide your goals. Social media platforms may be free, but you want to start off on the right foot. Do you want to build your brand? Generate more leads to contact for possible sales? Or do you want to open a forum for customers to discuss your product or service? These all have different approaches.
Set up social media accounts. You may want to start with the big one, Facebook, but consider setting up in other platforms as well. Each platform has its unique users and benefits so it would also depend on who you are targeting.
Then post some more. Once you have an account set up, you must post as regularly as possible. Some say daily. Think how you react when you go to a page and see there hasn't been any new content in a while. Also, make sure to keep on top of any comments or responses to your posts so as to keep the "social" in social media.
Want to learn more? Need some assistance with getting started? Contact a full-service digital agency like IBEX Media Group – we are the leading Social Media Agency in Bangkok and can help you with social media marketing to fulfill your goals. We also serve as Facebook Agency, SEO Agency & Video Production Company.