To work successfully with SEO, it is critical to develop a good and targeted strategy. An SEO strategy is required to create a shared understanding of the work toward a future goal and its execution.
Create A Targeted SEO Strategy
There is no one-size-fits-all method for climbing to the top of Google, nor can the results be seen overnight. Having a targeted SEO strategy, however, is critical to achieving successful SEO work.
It should be viewed as a foundation that helps to strengthen traffic to your website, which can be accomplished, for example, with the assistance of some of the world's most important tools for search engine optimisation, namely Google Analytics, Ahrefs, Google Search Console, and AccuRanker.
As a result, never underestimate the importance of having a solid SEO strategy, especially if you are new to search engine optimisation.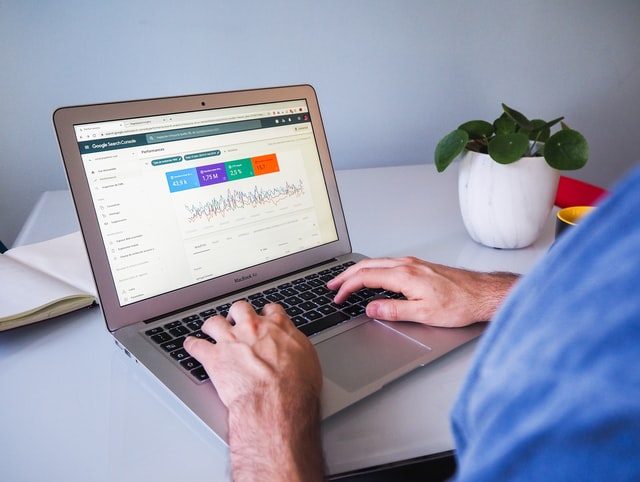 What Is A SEO Strategy?
A strategy is about getting from point A to point B, or from your current position to the position you want to be in the future.
The SEO strategy is best described as an outline of future sub-goals and how you can best reach your goals, and it serves as a fixed point of reference for all parties involved in the process.
Furthermore, you will never "complete" search engine optimisation on your website, so having a clear direction for the work can be extremely beneficial in the future.
The goal of an SEO strategy is to make the right decisions so that search engine optimisation work is done on a solid, well-researched foundation. This ensures that your company meets its objectives in an appropriate and cost-effective manner.

3 Important Factors In your SEO Strategy
It is important to note, however, that a strategy is typically just a guideline that will be adjusted along the way. However, there are three critical factors that must be considered in order to prepare for this:
Content

Links

Technical Setup
Before you can devise an optimal search engine optimization strategy for your company, you must first understand your specific market, target audience, current position, competencies, goals, and, of course, financial resources.
1. Site Authority
The number of valuable links pointing to a page is used to determine its authority. Making credible, authoritative, and relevant links to your website will automatically give you a higher ranking factor from search engines that consider your website authoritative.
You must devise a strategy for obtaining links, which is accomplished through link building. Here, SEO tools such as Ahrefs can be useful in determining how high the site's Domain Rating is, what quality links are available, what links the competitors have, and where these links can be obtained.
2. Site Content
It is critical to first get a sense of what content is currently available on the website, as well as how relevant it is and how well it performs. Here you can see which pages are irrelevant and thus are not read by search engines for various reasons, or which have content that does not meet the search intent.
Once you have a general understanding of this, it is time to develop a strategy for how much new content will be created and how many pages will require an SEO update. You can use the various SEO tools here to investigate how your current pages rank, which new keywords you want to rank for, and how you compare to competitors.

3. Technical Setup
The quality of the site's construction can tell you a lot about how "healthy" the site is. A technically sound page is required for your page to move up to page one of the search engines.
You can measure the usability of your page with tools like Core Web Vitals, which also shows how fast your page is. In addition, it is important to consider the site's taxonomy, which is important for both usability and SEO optimisation. You can see how the page is structured, if it links to other pages, and how the URL is structured here.

SEO Agencies Can Help With Your SEO Strategy
If you work with an SEO agency, they will help you map this out.
An SEO strategy will almost always result in an action plan outlining what needs to be done, when it needs to be done, who is responsible for it, and when it needs to be followed up on and evaluated at work.
A good and detailed action plan necessitates a broad knowledge of SEO, so it is almost unavoidable to exclude search engine optimisation specialists from such planning.

That is why, when developing an SEO strategy for customers and partners, we have more specialists on board.
Here, we include, for example, a leader who defines the overall direction and framework of the work. A project manager is someone who plans, organises, manages, and evaluates work.
A search engine optimisation specialist who prepares knowledge-building analyses and advises all parties and many more, after which the project manager determines whether the task should be assigned to developers, copywriters, or graphic designers.
As a result, we make certain to go all the way around your planning so that your website can reach the top of Google.
We are experts in our field and have a team of diverse talents who can assist you with any task. Please contact our digital agency in Thailand using the contact form, and we will respond as soon as possible.