Social media success stories are everywhere. So, you want to take advantage of social media marketing.
But this can be challenging to do on your own.
Maybe you should employ a social media agency, but you still aren't certain how one can help you.
Social media marketing conveys your brand message to the audience most interested in what you have to say.
Social media marketing agencies are experts in fulfilling that goal. They have the experience and tools to create content that attracts attention and to operate in various social media platforms, placing content where the right people will see.
Successful social media marketing generates greater returns on investment with less spending on cost per customer acquisition.
This post discusses how social media agencies accomplish this.
Social Media Management
Social media marketing works to bring you more website traffic. Each social media platform is a lane that leads customers to you. Making the most of these platforms for consistent outcomes, nevertheless, requires special skill.
Small businesses usually do not have the time, money, or staff for a full-on social media operation. So, social media marketing agencies.
Content creation
Key to every social media strategy is content. It grabs attention and inspires interest in your brand and the products and services you offer. Social media agencies conceive ideas, produce plans, and create content that can include text posts, Instagram pics, and videos.
With a dedicated team producing content all day long, an agency will always have creative ideas. And their insight and expertise can make sure the best content that best communicates your brand gets to the right people on each platform.
Copywriting for social media posts
Copywriting uses words to sell. It is the foundation of advertising, converting readers to customers. In the social media universe, copy motivates them to click links. So, if you are using a Facebook post to promote a blog article, effective copywriting will draw readers to click the link to the article.
There is more. Engaging and entertaining copywriting can also connect readers to brands, creating followers looking forward to more. Brands have gone viral with clever, funny, thoughtful, or evocative posts or tweets.
Content Scheduling
Timing is everything when posting. Social media agencies will keep current on recent changes to social media algorithms to be able to determine the best time to post for maximum impact.
An agency can also implement automatic posting, scheduling your content for the ideal moments for every channel. They know how to base these decisions on your industry, customer demographics and locations, and your product or services.
Community Management
Social media platforms are channels offering direct customer interaction. As soon as you post your brand message on Facebook, you can get immediate responses. If you tweet about an issue, solutions could appear in as little as an hour.
To take full advantage of this requires having someone, or many someones, online all the time. Social media agencies can fill this gap with community management packages that include customer support, responding to tweets or messages.
Paid Social Ads
Investing in media buys, or paid social media, means paying social media platforms to display your brand's ads or content to users who are most likely to show interest. Paid social ads allow brands to increase their reach while more precisely targeting their ideal audience.
Once briefed on your budget and goals, a social media agency will create, implement, and fine-tune your social media campaign to target the people you want to reach your goal without overspending.
IBEX has the expertise and creativity to buy social media ads to help brands expand their customer base.
Advertising on Facebook & Instagram
Facebook is an ad behemoth. As the most popular platform, marketers consider it essential for B2B and B2C campaigns. Its subsidiary Instagram is growing in popular too, to the point that it may beat out its parent at the top with B2C audiences.
Social media agencies must be expert Facebook Ads campaigners. Blending their social media experience with marketing expertise, an agency will know how to target your brand's ideal audience for optimal outcomes.
Another advantage many don't consider is that social media agencies will also know how to handle Facebook's complex rules. They can help your branding get approved and avoid them getting flagged or having ads or posts removed.
Advertising on YouTube
YouTube is just behind Facebook as the most popular platform. Daily streamed content reaches over a billion hours. 70% of people claim to have bought a brand because of seeing something on YouTube. Active YouTube ads have grown over 250%.
A social media agency can help you with your video adverts, from creating to uploading onto YouTube's advertising system to target your ideal viewer. Some may only handle the media buying; others may also produce your videos too.
Advertising on Snapchat
Snapchat is popular among Gen Z, so here's where you reach younger audiences. Since users are 60% more likely to impulse buy on Snapchat, this is where you can make a quick sale.
This platform is unique, offering story ads, video ads, and lenses, supporting direct interactions between brand and user. If your strategy includes Gen Z and creative video priorities, you should include Snapchat advertising.
Advertising on Pinterest
Promoted pins is how your agency will push your product pictures to the right audience on Pinterest.
Although nowhere near as popular as Facebook, over 1.5 million brands use Pinterest every month to connect with customers. This opportunity is further sweetened by 50% of people buying after seeing promoted pins.
Advertising on TikTok
While relatively new, TikTok has over 800 million monthly active users logging in for content, and brands are making the most of this social media newcomer. It is ideal for reaching a younger demographic as 69% of its users are between 16 and 24.
Advertising on TikTok is not like other social media channels. You need more creativity as it is more interactive, encouraging user participation. Agencies who keep current on what is trending can produce engaging creative videos or challenges with your ideal audience in mind, increasing the possibility of going viral.
Advertising on Twitter
Twitter allows you to latch onto events and topics that are trending and quickly share relevant brand content. A social media agency can help you focus on how best to get your message through.
Promoted tweets help your brand draw a wider audience and better engage current followers. They are like normal tweets with likes, replies, and retweets so that they appear in other feeds.
Video marketing produces positive ROI for 88% of marketers. That is a powerful statistic.
Still, video production requires a lot of advance investment, such as in camera equipment, editing software, and the hardware to handle it all. There's also operators and technicians needed for quality videos. Then there's the time and money to write, plan, scout locations, shoot, and edit. If you don't have the experience, your time and money can add up and fly out the door fast.
You can hire a social media agency with video production experience, like IBEX. We can take care of all that for you with the resources we have in-house.
Video Production
Along with technical skills and equipment, structuring your video to attract your ideal audience is essential. An agency will know what works and what doesn't, so you can rely on their knowledge for brand videos that expand your brand's appeal.
IBEX Media Group is skilled at creating engaging videos that draw attention which convert to customers.
Video Editing
After filming, editing is vital to create optimal impact. Arranging footage to tell your story, adding music and effects, overlaying text and subtitles are just a few of the steps for successful video editing.
Impactful video ads for social media have unique best practices. Social media agencies know how to optimize every facet – length, aspect ratio, storytelling style, etc. – and they should have the editing equipment to handle it all.
Motion Graphics
Motion graphics grab attention with splashes of color, bringing life to your brand. It adds extra dimensions to your visual storytelling, sharing information in engaging explainer videos.
Influencer Marketing
Influencers are all over social media, and more businesses are taking notice with 30% paying THB 5,000 – THB 30,000 for each Instagram post by social media influencers.
But to hire an influencer requires finesse and a tailored approach. Certain influencers may be better for your brand than others. Social media agencies, like IBEX Media Group, will have a network of diverse influencers, selecting the ones that will make the best impact for your brand.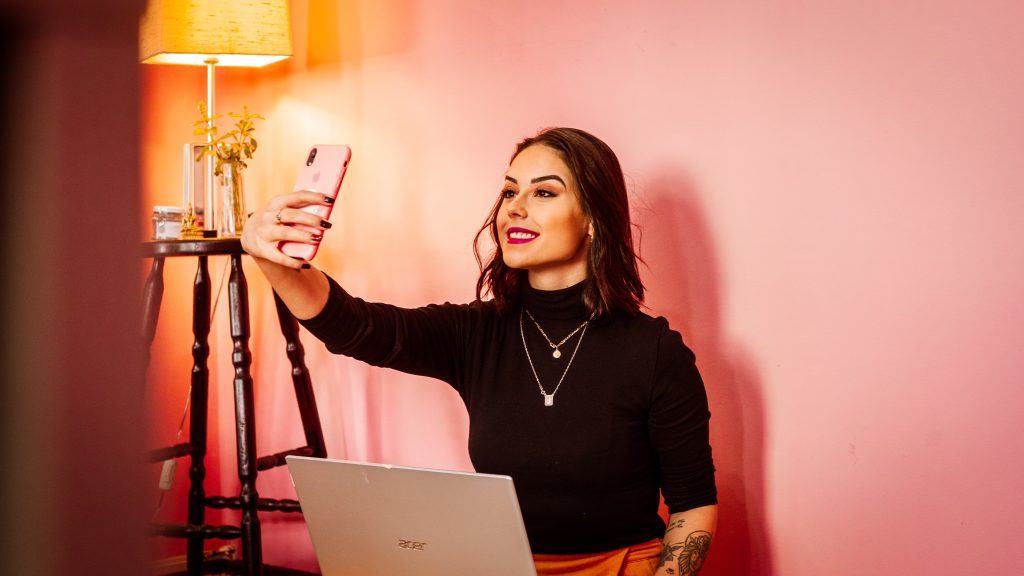 Macro Influencers
Usually, a macro influencer will have between 100,000 to one million followers. They can help your brand reach a wider audience that's also specifically interested in your offerings.
Influencers have cultivated their following over years, so they know their audience. That means they're professionals and will act as such with you.
Micro-Influencers
Micro influencers have a smaller reach of around 10,000 to 100,000 followers, but they're usually very connected with their followers.
Such a specific and loyal following makes micro influencers ideal for distinct products, tending to generate more qualified leads.
Social Media Reporting
Social media agencies analyze and report on their services for your brand, showing their progress and confirming that they're fulfilling their contract.
You should evaluate a digital agency based on whether their results meet your needs. This creates accountability for them to perform their best for you.
They should break down the statistics in the reports to provide insights that you easily understand. Part of the process should include how they can fine tune their strategy to improve results.
For example, reports could show that Twitter users engage better with your brand than on Facebook. This could suggest a pivot to Twitter for more customers.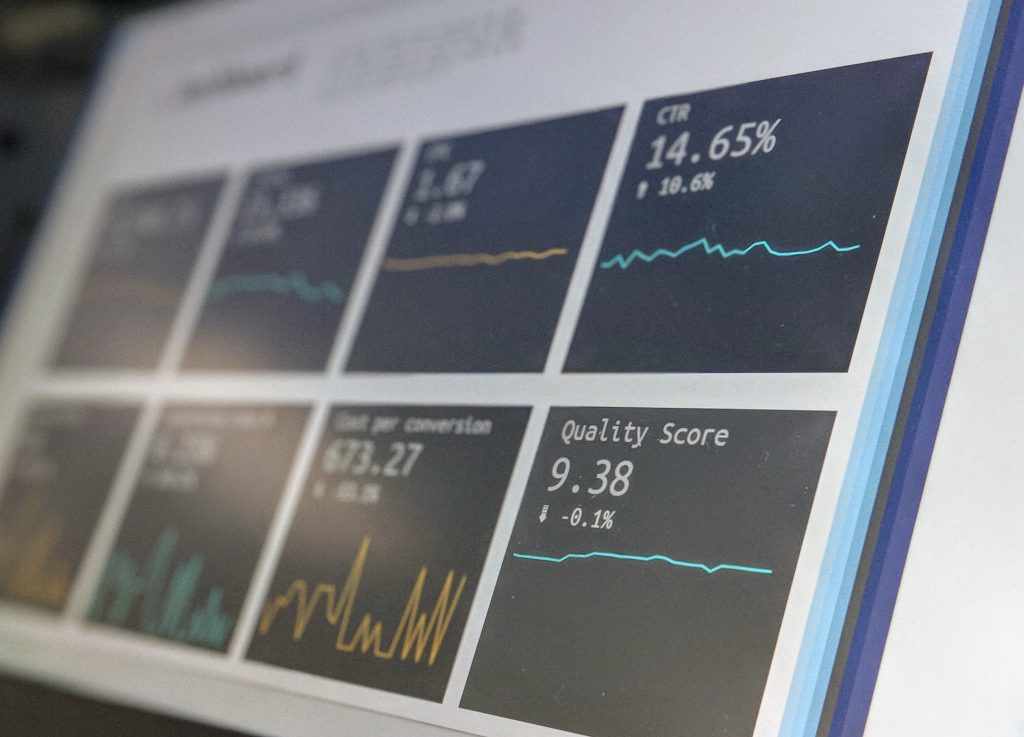 What do social media agencies report?
Agencies can track any number of stats, but they should focus on those that measure the strategies for your goals. Analyzing likes, for example, may not be relevant if you want to generate more leads.
Here are some stats you'll find in IBEX reports:
Paid Social Reporting

ROAS
ROAS by stage of the funnel
Performance by targeting (interests, lookalikes, broad audiences etc.)
ROAS by placement and platform
CTR, CPM and CPC
Creative performance

Organic Social Reporting

Engagement (comments and shares)
Organic Reach
Page & account growth
Individual post-performance
Boosted post-performance
How We Can Help You With Social Media Marketing
This article demonstrates that social media is more than posting dog memes on Facebook. They constantly change, so you need to adjust your social media strategy to stay in the game. This is why you should talk to us.
IBEX is driven by results. Benefit from our extensive paid media experience as well as our intense creativity to grow your brand like never before.
We do more than the others, with comprehensive understanding of social media marketing's creative and technical sides. Others may only do creative or paid media. We do both so you don't have to find and track different agencies or freelancers. Have all your social media marketing handled by one agency.
Find out how we can help you expand your brand. Contact IBEX Media Group today.