Are you in doubt of which type of agency you should hire? We completely understand. There is a universe of agency types. PR agencies, SEO agencies, Media agencies, Graphic agencies, Social Media agencies, Search agencies, Advertising agencies, and Digital agencies are just a few examples. So we investigate the distinction between an advertising agency and a digital agency.
Before you start looking at what different agencies have to offer in terms of services and benefits, you should first define your task. Determine whether the task is "online" or "offline." In other words, should the assignment be digital and used only on the website or social media? Or should it be a campaign that must be physically tested, such as print on buses, posters, brochures, and so on?
Which Type Of Services Does A Digital Agency Offer?
A digital agency is involved in many aspects of digitization and marketing. They offer everything from advanced website solutions, webshops, data tracking, conversion optimization, and social media marketing. Some digital agencies also provide print and offline advertising, but this is where they diverge from advertising agencies.
A digital marketing agency may have specialists such as SEO/SEM, development/programmer, and account management/content creator. The larger a team, the more links in the contact chain to the customer there are, and the budget can be affected by the fact that there are more people involved in the project.
The larger digital agencies have so many teams and services that they occasionally refer to themselves as a "Full-service agency" that can take on large projects and manage everything in-house, rather than the customer having to hire a web agency for programming and a design agency for visual identity and design.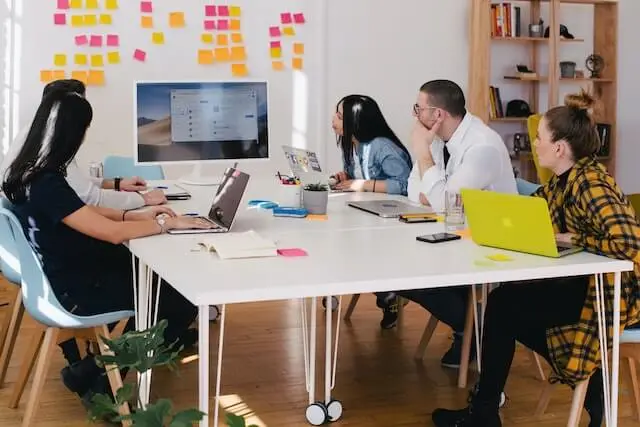 The Reason Why You Should Choose A Digital Agency
If you are looking for a company to assist you with a digital task, you must choose a digital marketing agency. Your task could range from the creation of a new website, a new webshop, the integration of third-party modules into an existing website, digital design for tracking data, SEO optimization, and marketing via Google Ads, Facebook Ads, and so on.

Which Type Of Services Does An Advertising Agency Offer?
Everyone is familiar with the term "advertising agency." Previously, an advertising agency was responsible for branding, visual identity, graphic design, magazine layout, brochures, logos etc. They have now adapted and are widely used both offline and online. In other words, they have digitised their agency. They also work on website and webshop development, SEO, and marketing. However, it is also evident that collaboration with digital agencies is being pursued in order to provide customers with a more robust solution. In this case, digital agencies will frequently be in charge of things like website and webshop development.
The Reason Why You Should Choose An Advertising Agency
If you need assistance with a rebranding of your company or a strategic campaign that must run both offline and online, you must hire an advertising agency. Your task could range from visual rebranding the company to logo cleanup, development of brochures, business cards, and print material for large campaigns that must run offline/online and require both concept, strategy, and design.