There's no doubt that video is becoming an increasingly important part of content. The demand for video content has grown significantly in recent years, and Cisco predicts that by 2022, video will account for 82% of all consumer Internet traffic. This is due, in part, to the increased use of video streaming services like YouTube, Netflix and TikTok.

However, video's growing popularity is largely due to the fact that video is a highly effective way of communicating a message. It is not only more engaging than text or images, but it is also easier to understand and share. As a result, video has become an important marketing and SEO tool, and more businesses are investing in video content to reach a larger audience. According to a recent Wyzowl survey, 86% of businesses use video as a marketing tool. As a result, the demand for video content will only increase in the coming years.
The Importance of Video in your Content Marketing Strategy
Engagement
There are several reasons why video should be a part of your content marketing strategy. For starters, it's an excellent way to increase audience engagement. Including a video on a landing page can increase conversion rates by 86%, according to Hubspot.
When it comes to social media, studies show that video content is 60% more likely to be shared than any other type of content, and with good reason. Videos are highly engaging and can convey a great deal of information in a short period of time. They are also simple to share, which makes them ideal for social media. Furthermore, because videos are interactive, they are more engaging than other types of content such as text or images. As a result, videos can be a powerful tool for increasing audience engagement.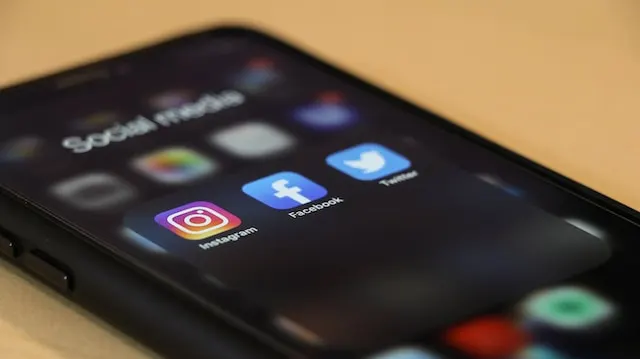 Rank higher on Google and other Search Engines
Aside from engagement, video is becoming increasingly important for SEO. Google has stated that sites with videos are now ranking higher in their search results. In general, videos outperform other types of content in search engine results. This is due to the fact that video content is more engaging and visually appealing than text-based content. As a result, viewers are more likely to click on a video than read an article or blog post.
Furthermore, video is more likely to be shared on social media, increasing its reach and visibility. Finally, businesses can improve their chances of ranking high in search engine results by incorporating video into their marketing strategy.
And it makes sense; after all, people are more likely to stay on a website with a video if it is interesting and engaging. People are more likely to pay attention to creative and moving content than to boring, static graphics.
Influencing Purchasing Decisions & Increases Brand Trust
Video is an extremely effective tool for product demonstrations. According to an Invodo study, 73% of consumers feel more confident in their purchase decision after watching a product video. This figure rises to 85% when it comes to complex products. A video is absolutely necessary if you're selling something that requires an explanation or demonstration.
Not only that, but video can be a great way to show the personality of your brand and build trust with your audience. People are more likely to develop a positive association with your company when they see your products in action and hear from your team members. So, if you want to strengthen your relationship with your customers, video is the way to go. They can help build a connection with viewers and a loyal following when used wisely.
Are you still not convinced? Take a look at the figures. According to Wyzowl, 63% of businesses say video has assisted them in generating leads, and 81% say video has assisted them in closing deals. You're missing out on a huge opportunity if you don't include video in your content marketing strategy.
Best Practices for Creating an Engaging & Effective Video
Short and straight to the point
Although the optimal length of a video varies depending on where it is shared or embedded, studies show that shorter videos are typically more successful. Videos under two minutes, for example, perform better on social media platforms such as Facebook, Twitter and Instagram.
However, videos intended for inclusion on a website or blog can be slightly longer than 2 minutes in length, but it can be difficult to keep viewers' attention after 5 minutes. According to Wistia data, video engagement rates for videos under 5 minutes remain high, ranging between 40 and 53%. It drops to 26% for videos between 30 and 60 minutes, and to 13% for videos longer than an hour.
Relevant for your target audience
If you want to get the most out of your video content, make sure it's relevant to your target audience and has some educational or entertaining value.
Fortunately, there are a few steps you can take to ensure that your videos are well received by your target audience. To begin, your language, tone, and topics should be consistent with your brand and what your company has to offer. Additionally, ensure that your video content is promoted on social media and other channels where your target audience is likely to see it. Finally, don't forget to track your video engagement metrics so you can continue to improve the quality and reach of your videos.

Optimise videos for SEO
Make sure your videos, like any other type of content, are properly optimised for SEO. This includes adding keywords to the title and description, as well as video transcripts. By including keywords in these places, you increase your chances of appearing in search results and receiving more views.
You should also make it easy for people to find and share your video by including links to it on your website and social media. Finally, strong CTAs should be enforced; this is a common mistake that marketers make when they have videos for their business. Having strong CTAs is important because it tells viewers what to do after they watch your video.
Conclusion
Video is becoming increasingly popular across all platforms. People are increasingly watching video content on YouTube, Facebook, Instagram & TikTok. And businesses are taking notice. Video is an excellent way to boost your SEO ranking and reach your intended audience. In fact, videos now appear in 70% of the top 100 Google search results. They're not just on big sites like YouTube and Vimeo.
Small businesses, bloggers, and even solo artists are using video to reach a larger audience and grow their brands. If you aren't using video, you are ignoring a powerful tool that can help you boost your SEO ranking, reach a larger audience, and grow your business. With all of the technology, resources, and tools available to make it easier than ever to create and distribute videos, there's no reason not to get started.

At IBEX we specialise in video content for our Social Media marketing & SEO clients. Contact us today for a free consultation on how we can help you.